Festival senza Frontiere
---

Since 2003 the International Music Association has organised in Rome the Festival without Frontiers, which usually takes place in the most important concert halls of the capital and the Lazio region. These venues have included the Auditorio Parco della Musica, the Auditorio Conciliazione, the Teatro Olimpico, the Great Lecture Hall of La Sapienza University, the Teatro Valle, and the Teatro Eliseo. Festival events have also been held in locations of great spirituality and awesome architecture, such as the Basilicas of St. Mary above Minerva, of St. Sabina, of St. Mary in Aracoeli on the Capitoline Hill, and of St. Andrew of the Valley.
Created by orchestra conductor, flautist, composer, and President of the International Music Association Marco Celli Stein, the Festival is proud to have collaborated with the Rome Opera House, UNICEF, UNESCO, the Italian Red Cross, Telethon, Sapienza University of Rome, UPTER (the People's University of Rome), and the R. Wirth Fund.
Due to an eclectic choice of the artists, a panoramic vision, and a welcoming attitude towards a broad range of artistic expressions "without borders", the Festival has always attracted record audiences.
In addition, the presence of young talents, highly renowned artists, original and multifaceted performances, and synergy and collaboration between different realities of various branches of culture have always met with rave reviews and extremely favorable interest from the critics.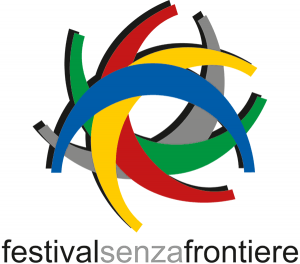 Great personalities like Carla Fracci and Giorgio Albertazzi have performed with young prodigies, budding talents and prestigious artists like Lucio Dalla, Ami Stewart, Tosca, Lino Patruno, Stelvio Cipriani, the Warsaw Symphony Orchestra, the Hungarian Philharmonic Orchestra, and the Roma Sinfonietta.
The Festival has been attended by personalities from the worlds of important institutions, economics, culture, politics, and show business, and has been bestowed the High Patronage of the Senate of the Republic, of the Chamber of Deputies, and of the Presidency of the Council of Ministers.
The artistic direction of the Festival, the participation of national and international personalities, and a guaranteed high standard of performances have created a broad spectrum of cultural communication for the enjoyment of these artistic programs "without borders". Accordingly, these have been warmly welcomed across all parts of the community.